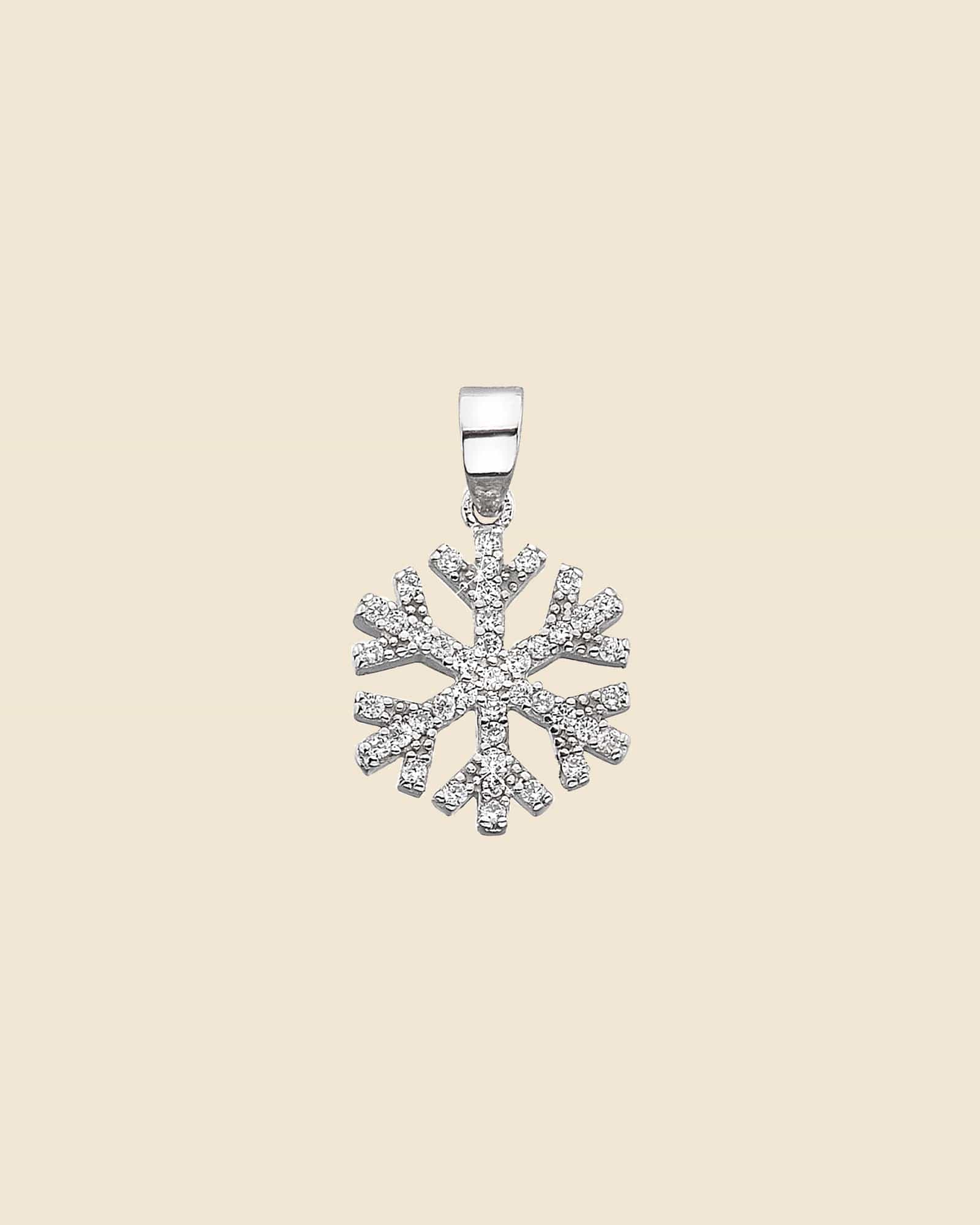 Sterling Silver Micro-Set Cubic Zirconia Snowflake Pendant
Our in store customers have spoken, and it seems that snowflake jewellery is not just for winter. This pretty sterling silver pendant has been micro-set with dozens of tiny cubic zirconia stones and twinkles beautifully. It would make a lovely addition to a day or evening look.
Buying for someone special? Our products come wrapped together in tissue as standard. This is to reduce packaging waste and keep prices low by not including the cost of packaging in our prices, but we appreciate the need for it when giving as a gift. 
A box or organza bag is available for a small extra fee. We don't make any profit on the price of our gift packaging, it is simply there as an option for gifters. 
If you have any specific packaging requests, for example you'd like something boxed as a set, pop a note in the comments box at checkout or email us at sales@essentialjewellery.com. 
Sterling Silver Care:
To keep this item in best condition when it is not being worn: store away from air, preferably in a plastic bag or wrapped in acid free tissue. Should a surface layer of tarnish appear, simply polish off using an ESSENTIAL polishing cloth. For a deeper clean, soak the piece in warm water and mild soap for a few minutes before wiping dry with a soft cloth. Ensure all soap product is rinsed off thoroughly to avoid any residue being left on the silver. Avoid contact with chemicals such as household cleaning products. Ensure any body lotions/perfume are fully absorbed by the skin before wearing jewellery. Sterling silver jewellery should not be worn in chlorinated water. Silver should not be subjected to sudden changes in heat and so we do not recommend wearing your jewellery in Jacuzzis, saunas or steam rooms.
Click here to read our how to care for sterling silver guide
Gemstone Care:
To keep your cubic zirconia jewellery clean and sparkling, wash your jewellery with warm water and a mild soap. Use a soft bristled toothbrush to get in all the nooks and crannies. Make sure to thoroughly wash off all soap with clean water to avoid any residue being left which could make your cubic zirconia look cloudy. Do not soak any glue set stones as this can compromise the setting. For glue set stones, wipe the stone clean with a damp cloth and dry thoroughly before storing.
Diameter of pendant 13mm.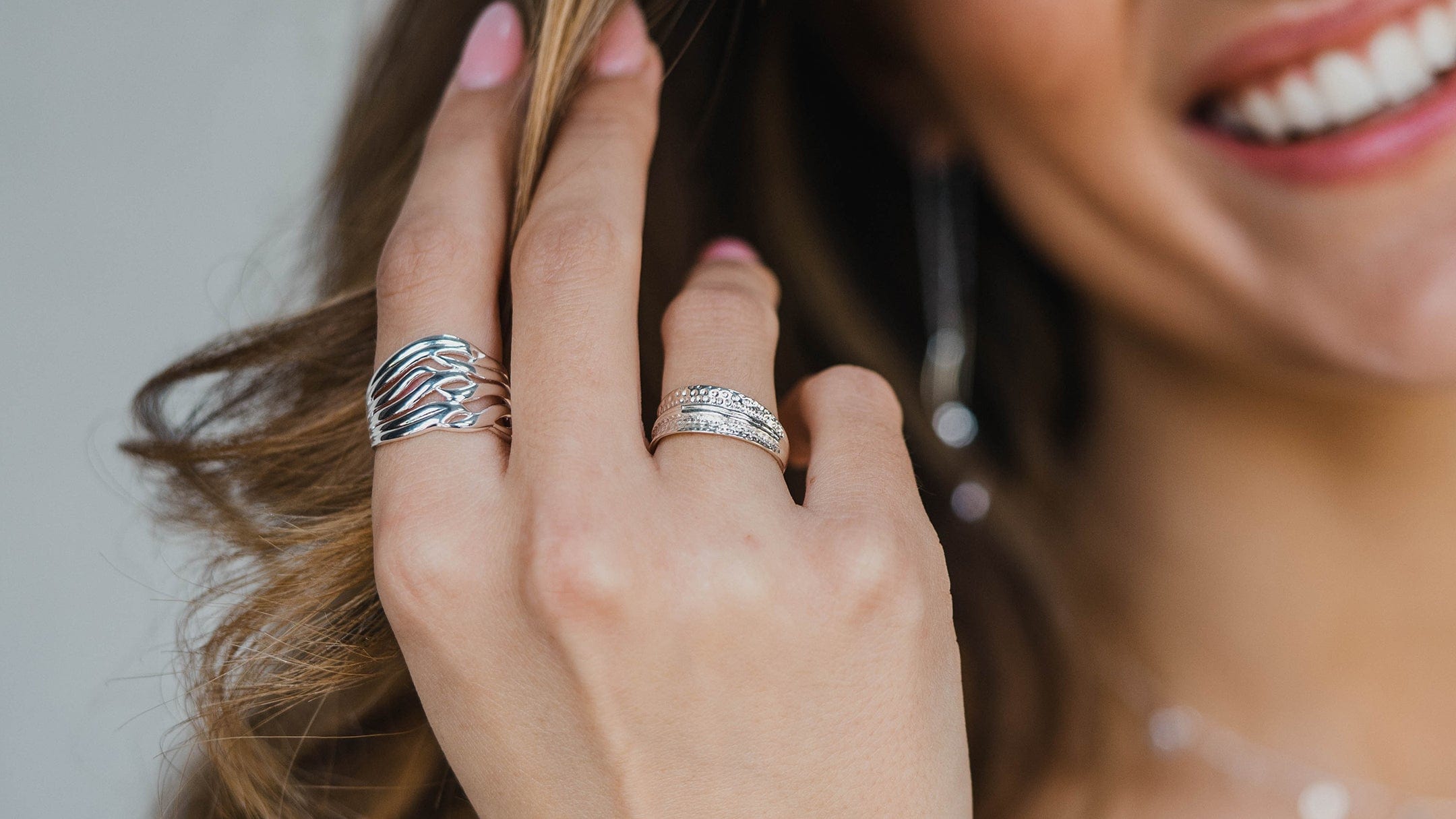 Sterling Expertise
The Essential Take on Sterling Silver
We love silver not just for it's beautiful shine but also it's amazing work-ability. The malleable nature of silver allows it to be shaped into an infinite range of styles from beautiful basics to unique works of art. Adding the 7.5% alloy metal to create sterling silver means it is durable enough for everyday wear, and with the right care can last a lifetime.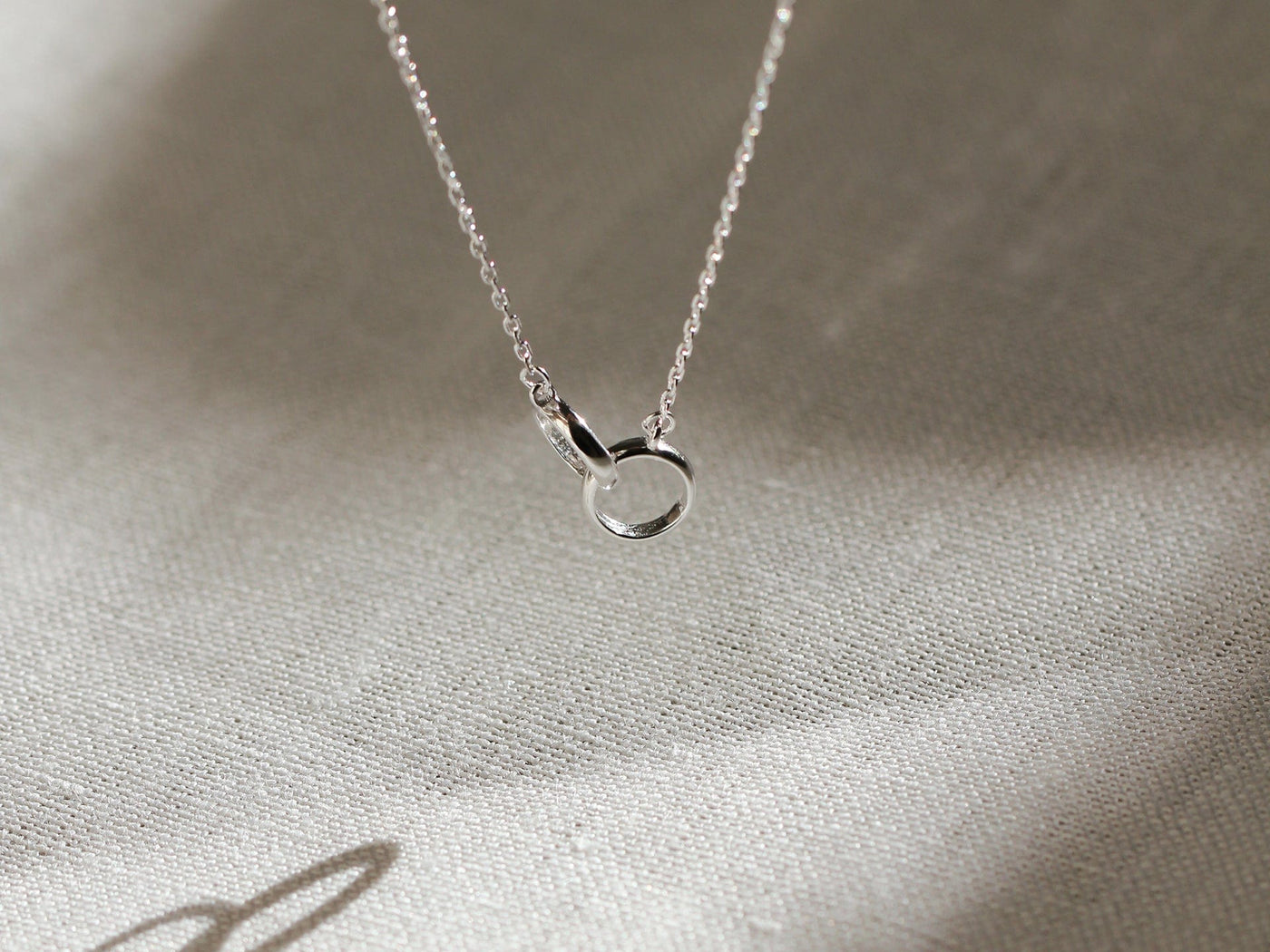 On Neckwear
Our jewellery buyer's thoughts
The trend today is to layer up. Gone are the days of having to choose between your favourite pieces, today you just pop them all on together for an effortless curation of your personal style. We recommend using a 2-4 inch gap between chains to ensure each pendant has room to shine. If you need help deciding what length chain to go for then click below.
Hand-Picked Jewellery
Our collection is carefully curated by our buying team
Free delivery over £50.00
Free delivery for qualifying orders
10% Off your first order
10% off your first order when you sign up to our mailing list